REVIEW: The Nokia 770 Linux-based Internet Tablet
Nokia sent us in their very successful Linux-based internet tablet, the Nokia 770, for a review. The tablet came pre-installed with the latest 0.51 firmware version and we give it a whirl mentioning the positive points but also some negatives we found on the device.
Introduction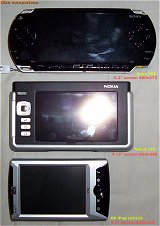 The first thing that strikes you from the Nokia 770 is its sleek appearance and small size. The device is thinner than many of the PDAs found today in the market but it weighs 230 grams. The N770 features a 4.13" 65k color LCD that is able to deliver the very respectable 800x480 resolution which is a good resolution to browse most web sites today (even if CNN.com and News.com moved to 1024x768 these days). The N770 users a 250 TI ARM CPU, 64 MB of RAM and 128 MB of flash storage (64MB available for the user). It also sports a 3.5mm headphone jack, a mini-USB port for charging and data exchange, WiFi and Bluetooth 1.2 (dial-up networking being the most used profile). The latest firmware we tested runs Linux kernel 2.6.12.3-omap and on top it runs X11 and Maemo, a GTK+ based framework.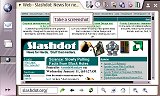 On the box you will find a protective metal shelf that can accomodate the main device from both sides (hiding or showing the LCD side), an AC adaptor, a cloth carrying case, a kickstand, manual, a driver CD and an RS-MMC 64MB card with an SD adaptor. The device has two zoom/volume buttons, an on/off button (loads an alert asking if you would like to lock the buttons, go to offline mode or switch off the device), a fullscreen/windowing button (some applications can render in full screen), a D-pad navigation system, an Escape button, a "menu" button and a Home button that switches to the main desktop view (or cycles between open windows when pressed and hold).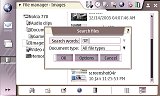 To fully understand this product from Nokia we must first understand its primary usage goal: an internet tablet. This product is meant to be used with primarily Nokia's Bluetooth phones dialing to GPRS when WiFi is not available. The N770 is a complimentary product to Nokia's phones more than anything else, for those customers who would argue that QVGA phones are not good-enough to browse the web. The N770 was supposed to be a niche product. Or so Nokia thought it would. Linux fans have placed so many orders that it forced Nokia to increase production, in an unexpected for them move. Since the N770's release there were a number of new applications and games released from the Linux community, with the list growing even more and making the device more PDA-like by the day. The N770 allows for firmware upgrades and this year there are new promised official Nokia applications to look forward to, like VoIP, IM and maybe PIM.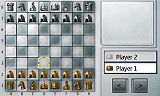 After about 55 seconds of booting time (shuts off in 6-7 seconds) you are presented with a unique landscape interface. The UI is very easy to learn as it's very intuitive. The device comes with a slew of applications: a video player that is able to playback low-fps and low-resolution video of the following formats: MPEG1, MPEG4, Real Video, H263, AVI and 3GP (320x176 at 15fps is recommended). The audio player can play instead these formats MP3, Real Audio, MPEG4, AAC, WAV, AMP, MP2 and it also supports online radio (direct URL of stream required, .pls did not work for me). The RSS reader proved very compatible with all the feeds we tried it with, even if it didn't seem to support HTML. The email client was exceptional too as all the basic functionality is there (including IMAP4 support) along a basic address book. Additionally, you will find an image viewer and a PDF reader. The included file manager does the job pretty well, although it doesn't let you browse the whole system (you will need to install xterm for that) but only selected folders, like "Documents" or "Video". Other utilities include a calculator, a two-timezone clock view, a notes application and a sketching app. I found the sketching application incredibly smooth! I have never experienced before such a smooth free-hand drawing on an touchscreen, not even on my 3D-enabled 624 Mhz Dell x50v. On the device you will also find three very nice games, Chess, Mahjong and LGames' Marbles open source game. All three games have beautiful 2D graphics and they run without a problem on the 250 Mhz TI processor. I found the included applications very stable and very fast. The 2-3 times that I got spodaneous reboots were all caused by poorly tested third party applications (nethack for example).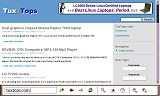 On the Control Panel section users will find the ability to install new applications in .deb package format, a Backup/Restore facility mostly to be used when upgrading the firmware, a date and time panel, an LCD display panel allowing to change the time period of which it would go OFF or just dim, a flash memory capacity view, the language and region, screen calibration, security settings, color theme chooser, sounds and text input preferences. The default text input is via a virtual keyboard, but there is also a basic handwriting recognition which is not very good or precise. The device supports a number of languages and I was surprised that my native tongue, Greek, was well-supported. Maybe the most important applet is the "Connectivity settings" which allows one to choose between WiFi and Bluetoth connections. Each time an application wants to connect to the net the N770 will launch a dialog asking you to choose between preconfigured Bluetooth accounts or currently available WiFi hotspots. I found the WiFi antenna very good as it was able to spot and let me choose from more than 7 wireless networks in my area, while my 12" Powerbook barely sees 3. I was not so lucky with Bluetooth. The device did not support my Bluetooth LAN network that I have setup in my office running it via Linux. To make things worse, the N770 would fail to connect to CINGULAR GPRS with 3 of the 4 phones I tried it with (one MS smartphone, two Motorola). I heard stories of N770 not being able to work with most non-Nokia bluetooth phones but I thought that people just didn't know how to properly configure their GPRS settings. Unfortunately, the truth is that a number of non-Nokia phones just don't dial out via the N770, even after successfully paired and all GPRS settings being correctly inserted. It's a hit and miss situation.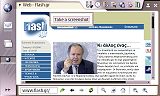 Of course, the main application of such a gadget is the web browser. The N770 comes with Opera 8.02 and it includes a 3GPP video plugin and Shockwave. I was very pleasantly surprised by Opera's speed on this device. Sure, loading big sites like Digg, Slashdot or CNN.com would take a bit longer than it does on a normal desktop, but overall, the speed was absolutely acceptable. Not once I ran out of memory either, even if this was a common complaint the past few months. The full screen mode adds a lot to the web browsing experience too, because SVGA sites render wonderfully. The font size is really small on its default 100% zoom value on the browser (the rest of the interface uses bigger font) so you would indeed need a good eyesight to use this device as the internet tablet it was intended to be used as (zoom can go up to 400%). I did not encounter any problems with web sites at all, Ajax works fine, javascript works fine, cookies work fine too. However, it would be better if it would support autocomplete for URLs and forms so we don't have to enter our Gmail account over and over again...
The device does not have a "traditional" standby mode, but battery life on continuous usage was very good. About 3 hours with WiFi ON and about 6 hours with WiFi OFF. This is as good as most PalmOS and Win2003/SE PDAs.
Problems and wishes
There is no product without at least a few problems. And Nokia's 770, being a first version for its kind, has a bunch too:
* No full standby! Every PPC/PalmOS PDA out there and even the 2001's Zaurus SL-5500 could be ON for up to a month in sleep mode. With the Nokia 770 you have to turn Off and On the tablet all the time in order to not consume all the battery in a few days! This is very inconvenient as it takes 55 seconds to fully boot!

* Mediocre Bluetooth dial-up support. Some Sony Ericsson T6xx phones don't connect to GPRS via the N770, and my Linux-based Motorola E680i doesn't either! It disconnects even before trying to connect to GPRS. It seems that Nokia has only tested the N770 with Nokia phones?!? From the 4 phones I tried connecting to GPRS, only my husband's Sony Ericsson K700i worked.

* Grainy touchscreen! While the LCD underneath is indeed beautiful, the touchscreen layer above it, is extremely grainy. Very visible mostly when the background is white. It irks me.

* No ability to install applications on the MMC card. Just by installing a few third party apps the other night, I was over 50% of the 64 MB of allowance and it resulted in a very limiting experience. No, adding more flash memory to the Nokia internally won't do it for me because it will always be a finite number of bytes to deal with. I would need the ability the install apps on the flash card, as I can with the Zaurus and PocketPCs.

* No graphical interface for Bluetooth's Obex file transfer and no HID support for Bluetooth keyboards (there are only some unstable third party hacks currently to enable these). No support for the A2DP, AVRCP, PAN and HSP/HFP profiles either.

* If you look closely at each full-size screenshot of the N770, there are unused pixel areas on the non-fullscreen user interface that the applications can't use to render their widgets on. There are more than 50,000 pixels there that go to waste!

* No Java support (that would put a toll in the RAM and storage, so I am actually sympathetic on the decision to leave it out).

* No audio/video plugins on the browser except for 3GPP. No support for Flash's FLV video format, WMV or MOV. This takes away a lot from today's modern web browsing experience. Real Player compatibility is a hit and miss.

* I was in the situation recently where I wanted to read this .pls file in order to copy the URLs listed in it so I can make the online radio application playback the streaming music (it wouldn't play that .pls directly, bug?). Tough luck, the "Notes" application won't read the .pls file (even if it's in plain text), and the File Manager won't let me "see" the .pls suffix or let me change it (any attempts would result to filename.txt.pls instead of filename.txt). And so I was left without the ability to add my favorite radio station on the N770's audio player rendering this streaming mp3 feature, useless for me.

* No option to change the font size and left-vertical-frame size on the email and RSS clients in order to maximize the amount of relevant text information on the screen.

* No option to see the exact battery life left, like we can on PocketPCs or PalmOS. It's important to have a scale from 1 to 100% instead of the current 4 bars so we can precicely schedule our browsing and usage time with the device.
In addition of wishing the fixing of the current software problems described above, here are some extra hardware wishes for the next model:
- Support for normal SDs instead of RS-MMCs. This way users can easily and cheaply buy SD cards up to 4 GBs.

- More internal flash storage (maybe an upgrade to 512 MBs?). If that's a go, don't include a flash card in the retail box, to minimize retail costs.

- More CPU speed (416 Mhz XScale?), as QVGA 30fps videos don't play well (PalmOS/PPC don't have this problem at 200 Mhz). Maybe 128 MB of RAM too if Java is to be included.

- A full size USB-master port to allow for input device connections. Also, allow battery charging via USB.

- Make the device even smaller (even if it has to be thicker). There are a few milimeters of space that could be removed around the screen (thin borders like in the iPod Video are always sexy).

- A built-in kickstand on the back of the device like all multimedia players have (sample picture). It would make video-watching more enjoyable in a bus, train or airplane. Also a lanyard/wrist-wrap hole would be most welcome.

- A move to Bluetooth 2.0+EDR, which is very important for users who use 3G data speeds via their cellular network. It does not make sense to have an expensive Nokia 3G paired phone that can download files at 100KB/sec and then have the bottleneck of Bluetooth 1.2 only able to receive that data at ~35 KB/sec, because that defeats the whole purpose of the "internet tablet".

- I can't stress enough how much more work the Bluetooth needs in general, in terms of compatibility, user interface and profile support.

- Include an integrated microphone for VoIP and voice-IM (not sure if the current device does have one, the manual does not mention it although Nokia has promised a VoIP app soon).

- A fix for the grainy touchscreen layer as described above. Leave the actual LCD as is, it is beautiful, but please fix the grainy effect.
Conclusion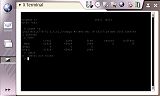 Don't let my above long list make you think that the Nokia 770 is not a good product, because that was not my intention. The N770 is the best commercial embedded application of Linux I have seen on any product, ever. The hardware is beatutiful and the software has received extra care from Nokia. And the community is working day and night to provide more drivers, support and applications. It still needs more work though and I am confident that Nokia will employ the right resources to work on the remaining problems as the tablet had an extraordinary success so far.
The real question is: What this product means for existing or potential PDA users? Here's the kick: Nokia's 770 is not necessarily a better PDA than a PocketPC or a PalmOS one. But it has a killer feature that sets it apart from the competition: its screen resolution. At 800x480 --at last-- we have a small device that is able to truly browse the web as its webmasters were intended it to, without scrolling horizontally all the time. For gadget users whose internet surfing is more important than PIM, Nokia's 770 is a fantastic solution. If you have access to cheap GPRS or multiple WiFi hotspots, get yours today! For those who want a multi-purpose powerhouse though (browsing, PIM, multimedia, 3D, more apps), maybe the VGA Dell x51v is a better solution. Use the best tool for each job.
Overall Rating: 7/10