REVIEW: Mugen Power Battery for Dell Axim x5xx
LionBattery.com was very kind to sent us in one of their Mugen Power-branded products for a review: the 2200 mAh battery for the Dell Axim x50/x51/v series. Have a look for our timed battery tests.
Review of the HLI-X50XL
The HLI-X50XL is an extended capacity battery that fits the x50 series of Dell's PDAs. We tested it specifically with the x50v running the latest stable Win2003SE ROM as distributed by Dell (and with its CPU speed setting on "auto"). The x50v is an amazing PDA, but it is well known that it has battery life issues (mostly due to its very bright screen and high-speed CPU).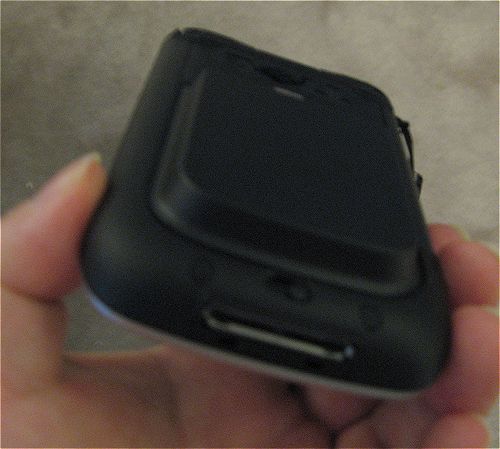 The HLI-X50XL fits perfectly both on the back of the PDA and on the back of the x50v's cradle. You can exchange between the main battery and the extended one at any time. Of course, the extended battery has double the capacity, so naturally, it has almost double the size. However, the little "bump" it creates on the back of the PDA is a minimal inconvenience compared to what it offers. It really does not make the PDA much bigger.
Here is the rundown of the tests we performed with the extended battery. The extended battery is pretty much doubling the times over the original 1100 mAh battery.
- LCD on 20% brightness, normal PDA activities: 8 hours, 25 minutes

- LCD on 20% brightness, Bluetooth On (wifi/irda off), normal PDA activities : 7 hours, 20 minutes.

- LCD on 20% brightness, web browsing via WiFi (bt/irda off): 4 hours, 25 minutes.

- LCD off, WiFi on, Bluetooth/IrDA off, Mp3 streaming from the web: 5 hours, 30 minutes.

- LCD off, all wireless off, mp3 loading from the SD card: 7 hours, 15 minutes.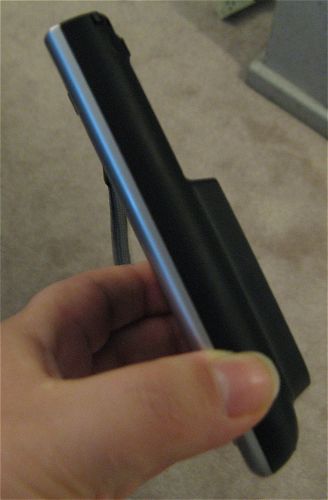 In conclusion, the HLI-X50XL 2200 mAh battery is a much better choice than the default 1100 mAh. It is literally doubling the battery life without making your PDA much thicker.